RENTOFFICESPACES.IN
---

Office Space for Rent in Juhu ,Mumbai
Office Spaces for Rent in Juhu / jvpd,Lease Rent Shops showrooms commercial properties in Juhu jvpd Mumbai Office Spaces for Rent in Juhu find commercial Shops / showrooms for Rent / lease / sale in Juhu jvpd scheme mumbai find Office on Rent / showrooms / Shops / commercial properties / for Rent sale buy purchase in Juhu jvpd scheme mumbai western suburbs FULL LIST NOT DISPLAYED !!! CALL NOW + 91 8108098760
---
Office Space for Rent in Juhu ,Mumbai
Rent commercial Offices Spaces in Juhu, 2 units of 1100 sq.ft carpet Space each (total of 2200 sq.ft carpet) commercial Office Space for lease at at Juhu near centaur hotel. Suitable for commercial Office Space for professionals, yoga center, spa, production house, personalized gym. etc etc Floor Rent: RS 150000 each Rent Offices Spaces in Juhu-jvpd commercial Spaces Rent / lease / sale Shops / showrooms Juhu jvpd scheme mumbai western suburbs
---
Office Space for Rent in Juhu ,Mumbai
commercial Offices Spaces on Rent in Juhu / jvpd scheme , Commercial Showroom Premises at Gulmohar Road, Nr. Juhu Circle, JVPD. Area: 450sqft Carpet Rent: 3Lacs  Rent Offices Spaces in Juhu-jvpd commercial Spaces Rent / lease / sale Shops / showrooms Juhu jvpd scheme mumbai western suburbs
---
Office Space for Rent in Juhu ,Mumbai
find on Rent commercial Offices Spaces in Juhu / jvpd scheme ,get at mumbai Commercial Showroom Premises at Gulmohar Road, Nr. Juhu Circle, JVPD. Area: 450sqft Carpet Rent: 3Lacs  Rent Offices Spaces in Juhu-jvpd commercial Spaces Rent / lease / sale Shops / showrooms Juhu jvpd scheme mumbai western suburbs
---
Shops/ showrooms & Office Space for Rent in Juhu/jvpd scheme,Mumbai
Rent Shop Spaces in Juhu Tara Road / Juhu ,Rent Shop / showroom in Juhu, Area: 1350 carpet Frontage: 30 feet Rent 8.50 lakhs Ideal for boutiques, designer wears, brands, cafe, supermarket Rent Shop s/ Offices Spaces commercial premises / Shops Juhu / jvpd scheme mumbai western suburbs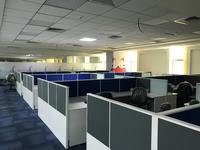 ---
Commercial Shop for Rent in Juhu ,Mumbai
Rent Shop Spaces in Juhu Tara Road / Juhu ,Rent Shop / showroom in Juhu, Area: 1350 carpet Frontage: 30 feet Rent 8.50 lakhs Ideal for boutiques, designer wears, brands, cafe, supermarket Rent Shop s/ Offices Spaces commercial premises / Shops Juhu / jvpd scheme mumbai western suburbs 
---
Office Space for Rent in Juhu ,Mumbai
1700 sq ft commercial Offices Spaces in Juhu near National Ice Cream 1700 sq ft Rs 300000, Rent Offices Spaces in Juhu-jvpd commercial Spaces Rent / lease / sale Shops / showrooms Juhu jvpd scheme mumbai western suburbs
---
Office Space for Rent in Juhu/jvpd ,Mumbai
Small Office for Rent in Juhu ( jvpd) near Marriot hotel Juhu, this commercial Office Space in Juhu is fully furnished on lease in Juhu mumbai. this is asmall building residnail cum commercial complexRate rs 180 per sq ft on builtup area .lease/Rent Office/Space in Juhu ( jvpd) mumbai . MANY OPTIONS AVAILABLE !!!! Call now Deal Assured !!! + 91 8108098760 .
---
Office area for rent in Juhu, Mumbai
Find commercial office space for rent in juhu/ Jvpd: Mumbai:
JUHU office space for rent in juhu ( jvpd) scheme ,MUmbai ,is an upmarket locality having the fore most noted for the sprawling Juhu Beach. Socially connected from road to Andheri west, santacruz, vile Parel. Several Less options are offered in juhu (jvpd) for business spaces (offices) in juhu space, as travel wise it rather troublesome to succeed in the closest railway station and time intense, particularly for the employees. There square measure several residential building which provide business office space either during a form of flat or bungalow, since the flat sizes are giant (as in created within the late 60/70's). Several film producers or associated film industries prefer this location for business leasing of workplace spaces in juhu. little question the commercial property as shops / showroom are vast in demand and quiet fruitful therefore to mention, juhu could be a tiny premium searching paradise for the famous & rich. Juhu as of now could be more of a residential zone and is affluent areas of the town and residential to several Bollywood celebrities. The closest railway stations are Santa Cruz, Andheri and Vile Parle on the Western Line and Harbor Line of the Railway. The closest railway system Station is D.N Nagar. There are 2 minor B.E.S.T bus depots in Juhu. Few business building area unit of major importance in juhu as choices are only a few; however at new business centers have offered a numerous choice in commercial office spaces to lease ,which are fully furnished and at a resonablely  valued .
---
FULL LIST NOT DISPLAYED !!! CALL NOW + 91 8108098760
---
Immediate Deal Assured + 91 8108098760